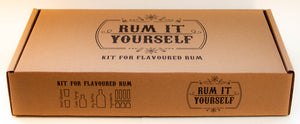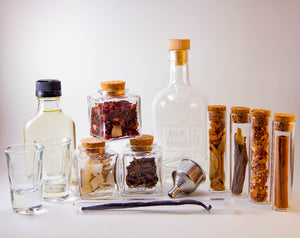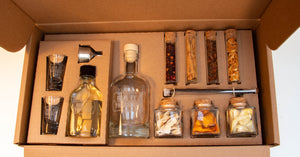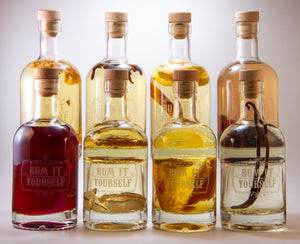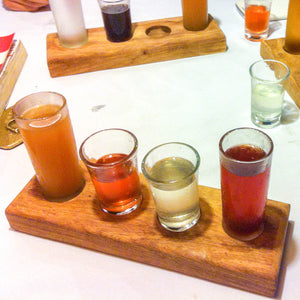 ~ Shipping is on us ~

This kit contains all you need to make flavoured rum:
An empty glass bottle (375ml)
Ingredients (8 different ingredients that allow you to prepare about 12 different recipes: dried mango, coconut, dried apple, cinnamon, star anise, dried orange, bissap)
Cane syrup (100ml)
A funnel
Two shot glasses (because we don't want you to drink alone)
Note: for legal reasons, we are not providing the rum, but we give you some advice on which is the best rum for your creations (see our FAQ).
Do you think you will need another bottle? Check out our list of additional products.