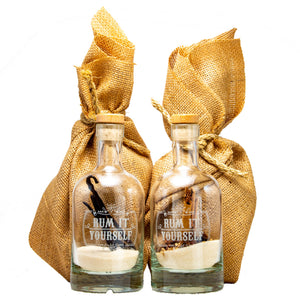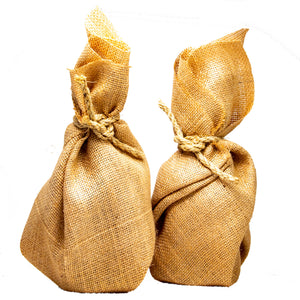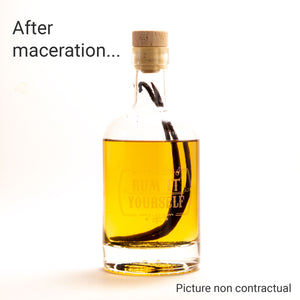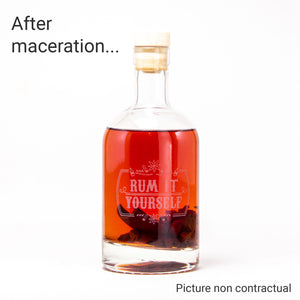 Ingredients: Vanilla bean (Madagascar), Spices.
That's where it all started: a gorgeous vanilla bean from Madagascar for the first bottle, the spices of a good old rum for the other.
Vanilla Rum:

Discover one of Madagascar's marvel: this gorgeous vanilla bean will macerate in your rum for 2/3 months and bring it a beautiful amber colour, nice and strong perfumes.

Spiced Rum:

Let yourself be overwhelmed by the woody aromas of this simplified version of an old rum that will transport you to Reunion Island. (Ingredients: Cinnamon, star anise, clove, ginger, orange peels).
Maceration:
Vanilla Rum: 2/3 months (the longer the better)
Spiced Rum: 2/3 months (the longer the better)
Note: for legal reasons, we are not providing the rum, but we give you some advice on which is the best rum for your creations

 

(see our FAQ).
Volume of the bottle: 375ml - 12oz
Fancy some rum shot glasses? We have made a few extra for you:
ADD a set of two shot glasses to my order