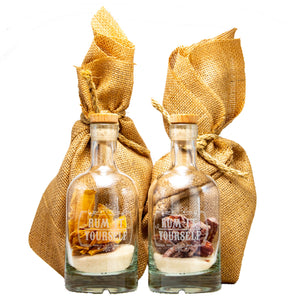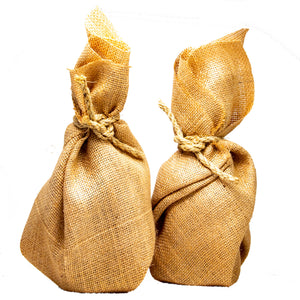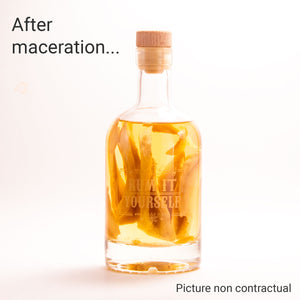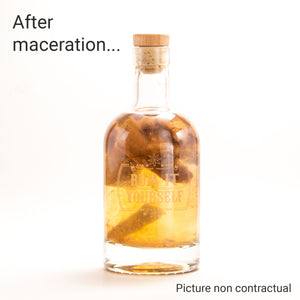 Ingredients: Dried banana, vanilla bean from Madagascar, dried mango.
Perfumed and exotic, these rums will make you travel to the sun. Close your eyes, enjoy, we'll meet you on the beach!
Banana-Vanilla rum:

Probably the most popular flavoured rum in the Caribbean. We've blended the flavors of a beautiful Madagascar vanilla bean with the rich, powerful taste of banana. Delicious, but you'll have to be patient, it needs to macerate for 3 to 4 months!

Mango Rum:

This exotic fruit will delight your taste buds and will make you travel to warm regions. The maceration time is quite long, but the result is worth it.
Maceration:
Banana-Vanilla Rum: 3/4 months
Mango Rum: 2/3 months
Note: for legal reasons, we are not providing the rum, but we give you some advice on which is the best rum for your creations

 

(see our FAQ).
Volume of the bottle: 375ml - 12oz
Fancy some rum shot glasses? We have made a few extra for you:
ADD a set of two shot glasses to my order